THE VIEW FROM OUR VB-PARTNERS
We greatly value the opinion of our VB-Partners and their experience of working with VB-Airsuspension. You are probably familiar with this from your own experience: when looking for a specific product or service, it is beneficial to get the opinion of others and how it was to do business with the company in question. Google will likely be your first port of call to gather further information, dig a little deeper, find glowing reviews – or, on occasion, discover less favourable feedback. Both good points and bad points are extremely useful in helping you reach a decision.
With our head office in the Netherlands and subsidiaries in Germany, the United Kingdom, France, Italy, Russia, the US, India and Turkey, you can find us wherever you are in the world. We are represented in many countries worldwide through our subsidiaries, partners, installation partners and qualified specialists. Our products – designed for all manner of applications – make their way around the world. This leads to reviews and feedback on people's experiences, all of which we are keen to read and hear!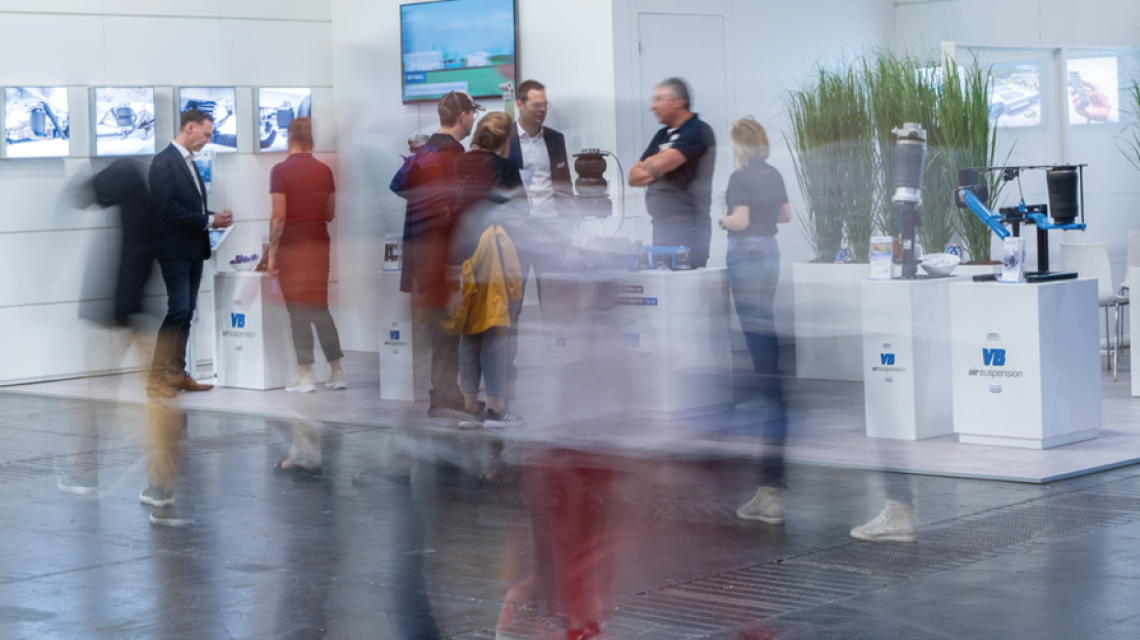 As well as wowing visitors at trade fair stands the world over, our products are frequently represented by our partners as well – which is great to see! We meet many of our VB-Partners during the trade fair season, making it the ideal time for a chat and a prime opportunity to get their views. We also make sure to ask the question: "What do you think of VB-Airsuspension (the products, service and working with VB)?"
We are very proud of our working relationship with our partners, which is why we decided to bring the lovely, heartfelt responses we received together in one place. Want to find out how our VB-Partners experience our products and us as an organisation?
Check out the videos from some of our

VB-Partners

below.
We count on

VB-Airsuspension!
"Michel Hondong, from Hamaland Reisemobile."
VB-SemiAir: contains
smarter technology

than the competition.

"Ulrich Reinhardt, from SHR-Hydraulik."