WORKING FOR VB-AIRSUSPENSION
VB-Airsuspension B.V. is an international, innovative and rapidly growing company and leading supplier of air suspension systems and suspension-related parts for lightweight commercial vehicles. The vast majority of our turnover comes from exports, as we supply various vehicle manufacturers in Europe and body manufacturers around the world with our products.
Our network consists of dealers and partners in the Netherlands, subsidiaries in the UK, Germany, France and the USA, and various importers globally.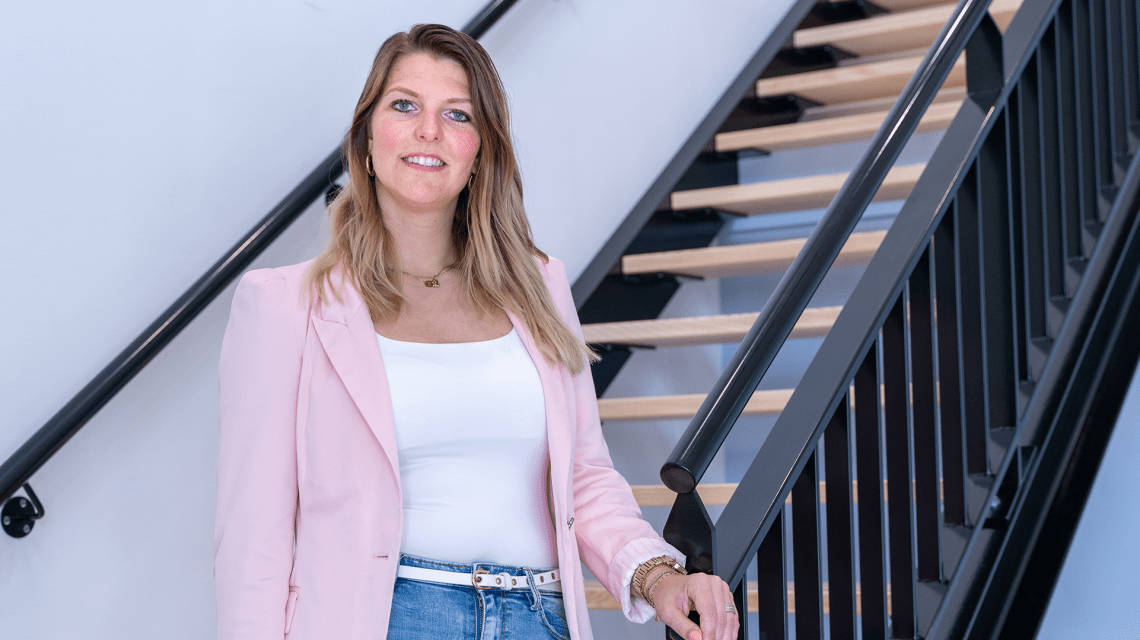 NOT QUITE THE VACANCY YOU WERE LOOKING FOR, BUT YOU'RE STILL INTERESTED?
WE GET THAT.
We welcome applications on spec. Please send your application to:
VB-Airsuspension B.V.
The HRM department
Attn. Stephanie Kerkdijk
Postbus 130
7050 AC Varsseveld
hrm@vbairsuspension.com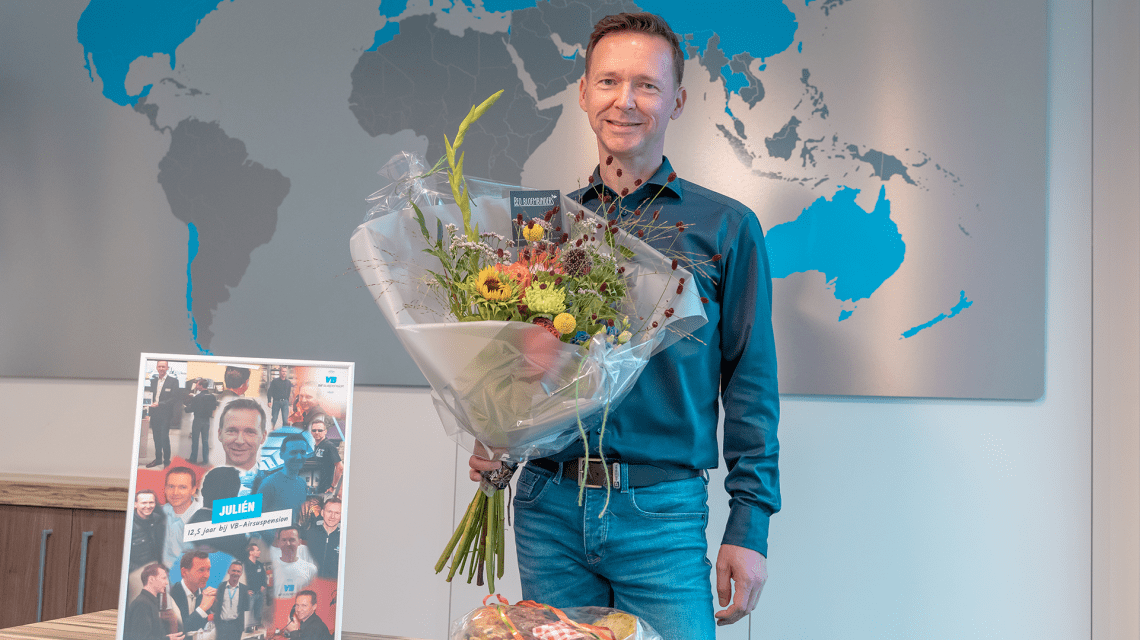 WHAT'S IT LIKE WORKING AT VB-AIRSUSPENSION. HEAR IT FROM OUR EMPLOYEES!
This week, we held a celebration together with our colleague Julién van Cleemput to mark 12.5 years since he joined the company. A great reason to celebrate, and to hear from him what's behind his 12.5 years with VB. He told us:
"Twelve and a half years? In fact.... it's actually a bit longer than that....
I first came to work at VB-Airsuspension back in July 2008 when I got a position through an employment agency. In February 2009, I officially joined the company as a 'parts sales representative', with 'aftersales' being added later on. I then progressed to organising trade fairs and supporting sales. During this period, I regularly came into contact with the same customers, which back then led to my first region as an Account Manager. I was also involved with the works council & staff association, and undertook the implementation of AX & CRM for my department. During these years, I really got to experience the changes and growth at VB first-hand: from around 25 people on the payroll to the company it is today!
I am currently responsible as Area Sales Manager for Austria, Switzerland, Slovenia and Italy, among others. The 'VB-Italie' subsidiary was set up at the start of this year, which means that I can now turn my attention to Spain and Portugal.
It's been more than 12.5 years now, but each day is just as challenging and varied as the last, and I continue to enjoy all that working at VB-Airsuspension means."
Julién, we would like to wish you many more happy years working at VB and congratulations on this anniversary!
FANCY DOING AN INTERNSHIP AT VB-AIRSUSPENSION?
Doing an internship is the very best way to get to know the world of work and to put the theory you have learned at college into practice. For Bram, Bregje, Maxim, Ruben, Ryan and Sem, their adventure at VB-Airsuspension has now come to an end, following an instructive internship. They gained an insight into the world of business, identified where their own strengths and qualities lie, and learned more about their own wishes and ambitions.
We asked Bregje, our HRM intern, to interview the interns: Bram (IT), Maxim (Process Engineering), Ruben (Testing & Workshop), Ryan (Testing & Workshop) and Sem (Process Engineering) talked about their experience(s) at VB-Airsuspension.
STEP INTO THE WORLD OF (AIR) SUSPENSION AND BECOME PART OF OUR TEAM