(SUSPENSION) SOLUTIONS FOR ANIMAL TRANSPORT
Stress is a significant risk factor in animal transport. When transporting animals, it's not just about a comfortable and stress-free journey for you, it's about what's good for your passengers too.

EXPERIENCING ANY OF THESE (SUSPENSION) PROBLEMS?
Animals are highly sensitive and, just like people, will feel every pothole and bump in the road. Animals – whether we are talking about fish, deer, horses or alpacas – are sensitive to vibration and this can create discomfort for them. A sense of instability and a steep ramp can also cause stress for animals. Air suspension makes the journey smoother for both animals and humans. Your animal will arrive more relaxed and you will have a more comfortable ride too.

THIS WILL PROBABLY SOUND FAMILIAR
If you regularly move your horses by road, you'll be aware that you are carrying a significant amount of extra weight. This may cause problems, such as your vehicle bottoming out or sagging at the rear. This is the case, for example, with compact horse boxes – driven on a B licence – that are fitted with standard suspension: these are two examples of (suspension) problems we regularly hear drivers reporting.

WHAT A RESULT!
VB-Airsuspension (air) suspension systems provide solutions for your suspension problems, so you and your passengers enjoy optimum ride comfort, increased stability and greater safety when on the road. The additional features provided by our air suspension, such as the kneeling function, mean the ramp can be lowered making it much less steep for the animal – !another big benefit! That way you cut out unnecessary stress and ensure a pleasant ride for both humans and animals.
MAXIMUM COMFORT FOR YOUR MOST PRECIOUS POSSESSION:
whether standing or swimming.
DISCOVER WHAT SOLUTIONS WE OFFER FOR YOUR VEHICLE:
THE RIGHT SOLUTION FOR EVERY TYPE OF ANIMAL TRANSPORT VEHICLE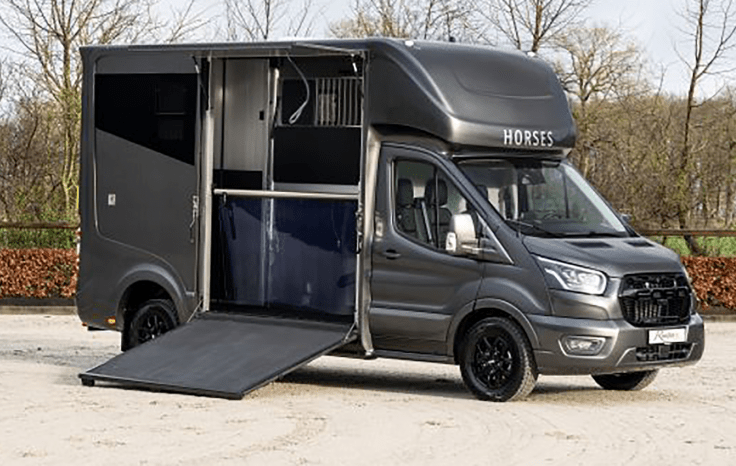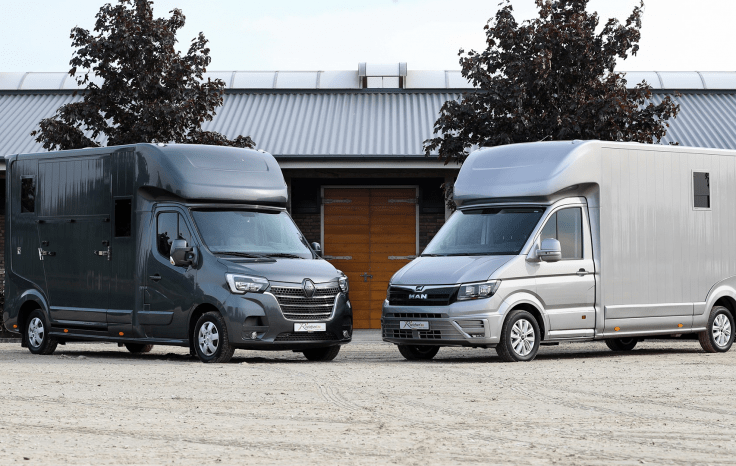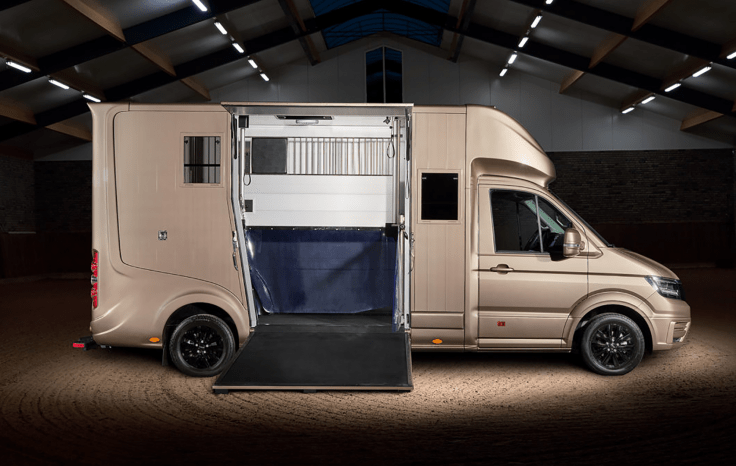 The images above are indicative only and are examples of vehicles for which we offer solutions.
Can't find your vehicle listed here?