REPORT FROM THE PELS FAMILY
Report from a satisfied customer
Having experienced our air suspension, the Pels family can no longer imagine a motorhome without it. Bob Pels had no hesitation in enthusiastically sharing his experience of using the VB-FullAir 4C system. A trouble-free journey is one thing you can be sure of with a VB-Product – just ask the Pels family. They have been enjoying carefree travelling in their motorhome ever since the system was installed.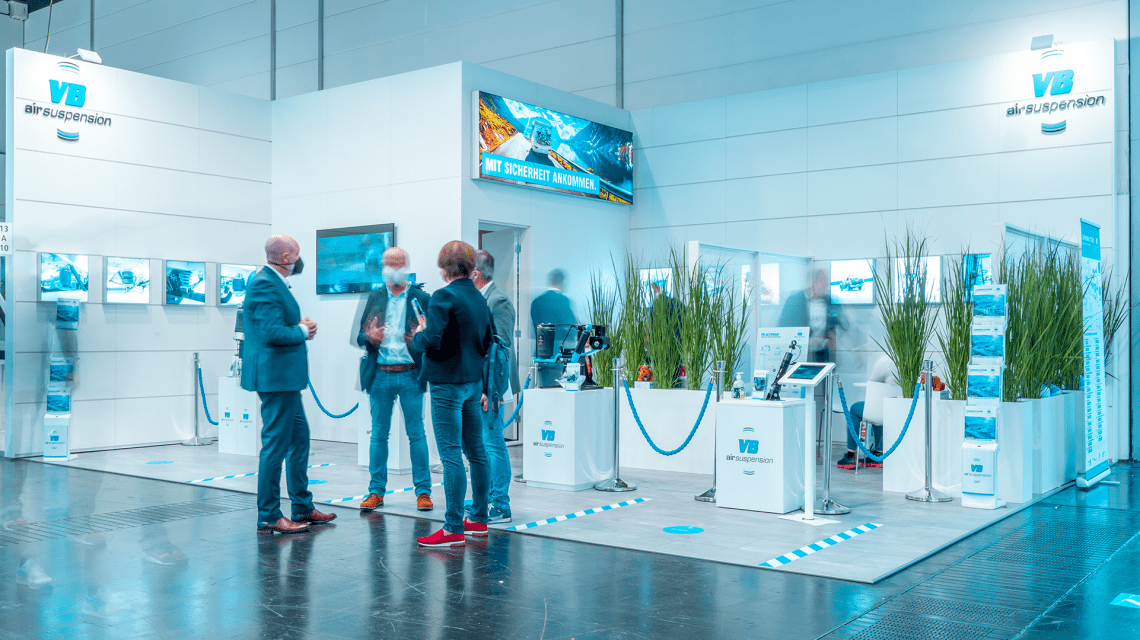 THE DISCOVERY
Bob and his wife first became aware of air suspension options for motorhomes at Caravan Salon Düsseldorf – also known as the world's biggest trade fair for mobile leisure, chiefly caravans and motorhomes. VB-Airsuspension has attended the fair for many years now, and the family came to visit our stand on one such occasion. After giving it careful thought and consideration, they were enthusiastic about making the purchase.
"VB-AIRSUSPENSION REALLY TAKE THE TIME TO UNDERSTAND YOUR NEEDS."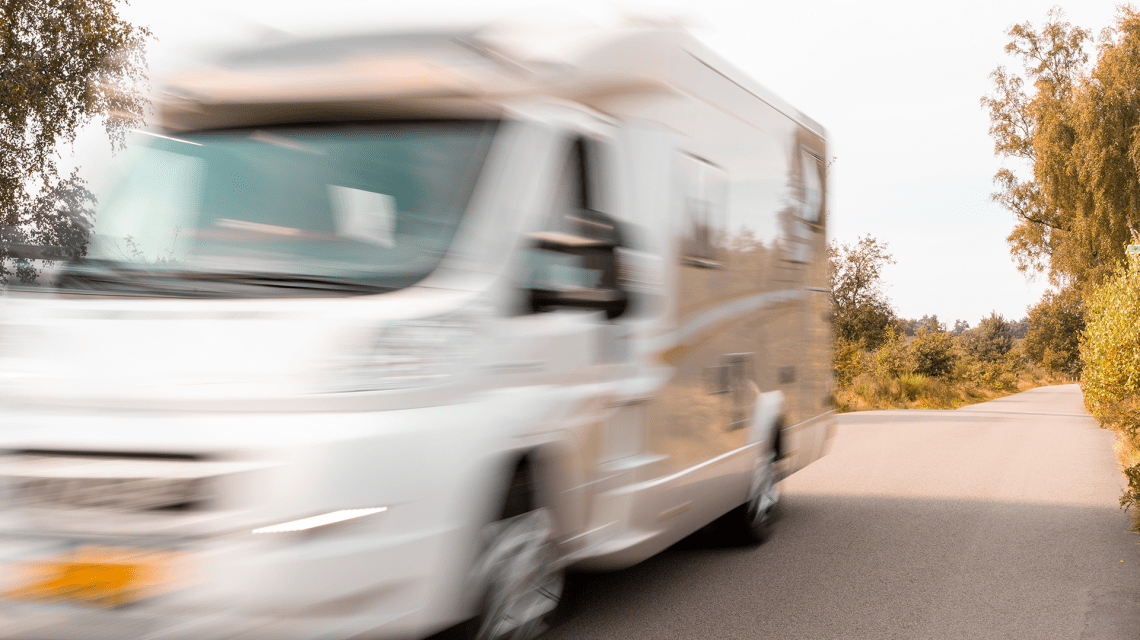 SOUND FAMILIAR?
Common (suspension) problems, such as vehicle drift, rattling in the interiors – bordering on irritating – and feeling every bump and pothole in the road, were very familiar to Bob and his wife, and that's partly why they were keen to consider options to improve this situation. The family already knew VB-Airsuspension from the time it was VB-Techniek, and their experience with the company back in 1998 was a good one. They were also impressed with what they saw at the trade fair, so it didn't take them long to make up their minds about the purchase.
Fun fact:
Initially, Bob wanted a few more details: he got hold of VB-Airsuspension's contact details without any trouble, and spoke to a very helpful lady who was able to pass on the information he needed.
Bob was then referred to our VB-Partner, Transport Techniek Ulft, who carried out the installation, all to his satisfaction. He speaks with enthusiasm about Ramon and Nick, the two mechanics at TTU: "The system was fitted at Transport Techniek Ulft – by Ramon and Nick. They did a great job and I am very satisfied, not just with the system but also the service and how helpful they were. It was definitely a good choice. They even let me have a look under the vehicle when they were doing the installation." This was an extra perk for Bob, in particular because of his great interest in engineering.

HOME-FROM-HOME: THE JOURNEY, THE MOTORHOME, THE COMFORT
The Volkswagen T1: the iconic campervan, now almost universally recognisable around the world. It was with this vehicle that the Pels family's love affair with 'holidaying on wheels' and their motorhome adventure started. Over the course of time, they were ready for an 'upgrade' with the purchase of their current motorhome: a Hymer T 674 SL Star Edition. As did the T1 before it, the Hymer now feels like a home from home, one the couple would not be without. They used to run the motorhome with the original suspension, but now they have an air suspension system fitted, they've noticed a big difference.
"WE ARE MORE RESTED WHEN WE GET TO OUR DESTINATION."
"That was a real plus of the air suspension system."

THAT HOME-FROM-HOME FEELING IS KEY!
It's abundantly clear the couple love their motorhome and their home-from-home is now more comfortable than ever, partly thanks to their air suspension system!
"COMFORTABLE, LOTS OF FEATURES, GOOD ENGINEERING."
Whereas air suspension may still be an unfamiliar concept for many, hydropneumatic suspension – fitted to Citroën vehicles in the past – may be more widely known. Rather than air, the suspension on these vehicles works using gas and oil and gives a very similar sensation to driving with air suspension. Bob concurs: "You used to have the Citroën. Rather than air suspension, it had hydraulic suspension, which made it very comfortable – I should know! I would say air suspension feels similar, in some ways." Bob would firmly recommend the VB-FullAir 4C system to any motorhome owner. He also thinks it would be a great option for new, luxury cars: "The difference is unbelievable! In terms of suspension, comfort... It's all to do with the engineering that's gone into it."
When you're on a journey somewhere – and the motorhome's cupboards and drawers are full of glasses, cups, cutlery and other essentials – you'll always hear a bit of a rattle. "Clearly, rattling like that does not shout luxury vehicle", an opinion most people would share. For the Pels family, the first time they will notice rattling is if they're in a vehicle without air suspension. This is how Bob puts it: "With air suspension, you get much less rattling! Even on bad roads, you hear practically nothing. The sound is really muted."
"POOR ROADS? WE NO LONGER FEEL WE HAVE TO AVOID THEM!"
Taking a whole trip in the motorhome is now a much more pleasant experience for the Pels family than in the past. If there a lot of potholes in the road, they find that the air suspension absorbs the impact very effectively. "It's much more comfortable and less tiring in terms of driving. The journey is less wearing so you can travel further. Not only that, it's better for the fixtures and fittings, of course. That gives you a good feeling too – that hopefully we're extending the life of our motorhome. It's just another reason to opt for an air suspension system. Altogether, our motorhome feels much quieter and calmer, and therefore more comfortable."
"IF YOU'RE DRIVING ON A BAD ROAD, YOU HAVE LOADS OF SPRING CAPACITY."
"With air suspension, you barely hear a thing!"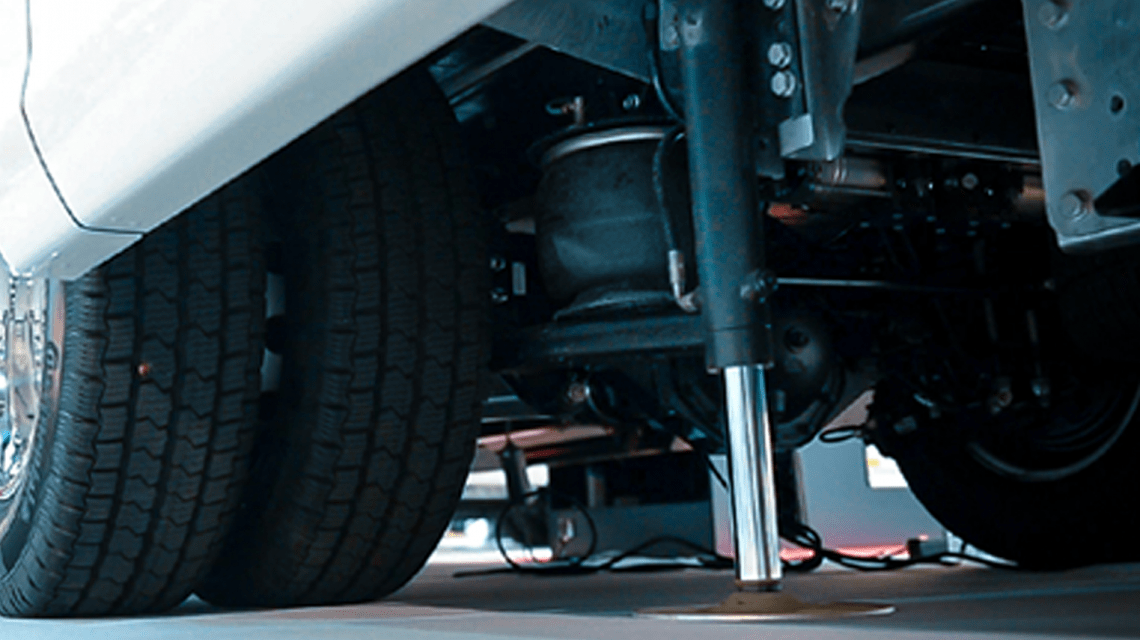 SOFTWARE THAT MAKES THE DIFFERENCE
As well as opting for an air suspension system, the Pels family's motorhome also has an E&P levelling system, which allows the motorhome to be aligned horizontally at the touch of a button. Bob is full of enthusiasm about this technology too. In his opinion, VB-FullAir 4C system and the E&P levelling system make for the perfect combination: "It's mainly because the systems work so well together and they can also be linked".
When asked to put his thoughts about the air suspension system on his motorhome in a single sentence, Bob had this to say: "Comfortable, lots of features, good engineering." Bob is very pleased with the wide-ranging features of their VB-FullAir 4C system. "If we're driving onto a ferry, we can raise the motorhome at the rear. This is really great as it stops the motorhome hitting the ground at the rear, and prevents it getting damaged." In the view of the Pels family, air suspension is not a cheap option, but it's an investment that will undoubtedly pay off. "We chose to invest in the system partly because we knew we wanted to keep the motorhome for some time to come. We are more than happy with our investment!"
THE PELS FAMILY
Thank you for sharing your user experience with us!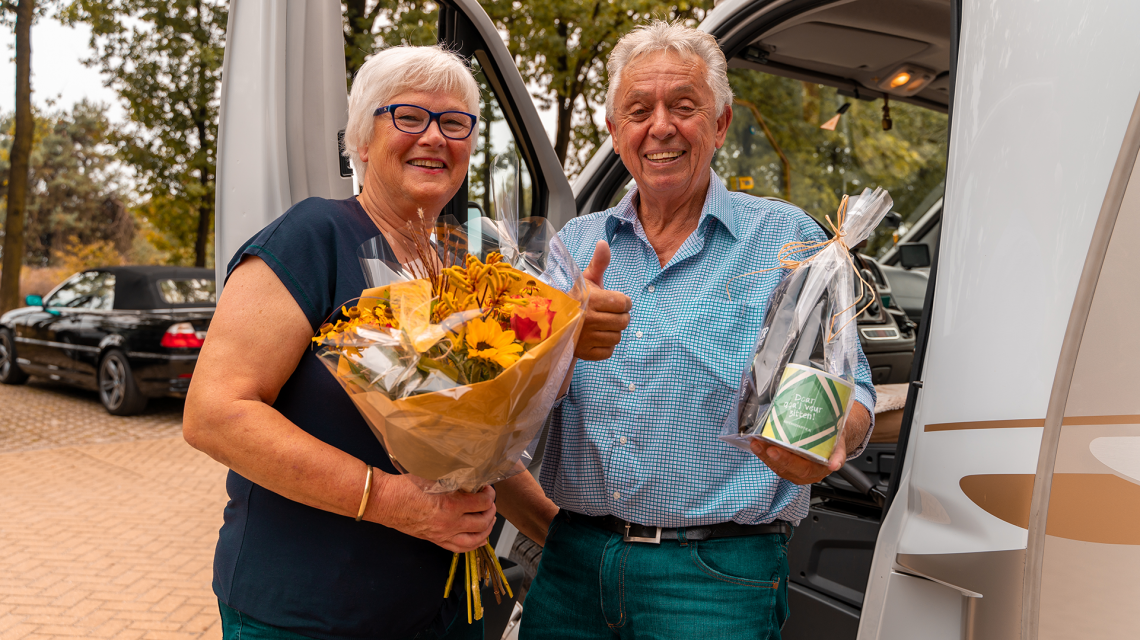 MANY MORE TRIPS TO COME
The Pels family continues to be very satisfied with their purchase. When they're off on their travels, they'll often breathe a sign of relief and think: 'Are we glad we've got air suspension now!' The air suspension system is much more than just a luxury extra for the family or solely to do with comfort. They believe air suspension enhances their motorhome and that having the VB-FullAir 4C system will extend its life. The Pels family continue to enjoy 'holidaying on wheels' with their air suspension system, and have plenty of trips lined up for the future.
Want to know if this system would be suitable for your vehicle too?
Browse our handy product finder
LIKE TO SHARE YOUR USER EXPERIENCE WITH US?
We'd love to hear from you!