INNOVATIVE DEVELOPMENT AND TEST PROCESS
VB-Airsuspension has worked closely with vehicle manufacturers over many years in order to meet the quality requirements set by manufacturers.
As a result the quality standards VB-Airsuspension sets itself in relation to products, processes and testing are aligned to the exacting requirements of the automotive industry.
OUR DEVELOPMENT PROCESS: EFFICIENCY AND QUALITY
Quality has an influence on all aspects of our organisation, resulting in our innovative and exceptionally high-quality products. This applies both to individual components and the systems as a whole. Our focus is on providing product features with added value, homologation of all (air) suspension systems and good delivery and warranty conditions.
CERTIFICATIONS WE'RE PROUD TO SHOW OFF: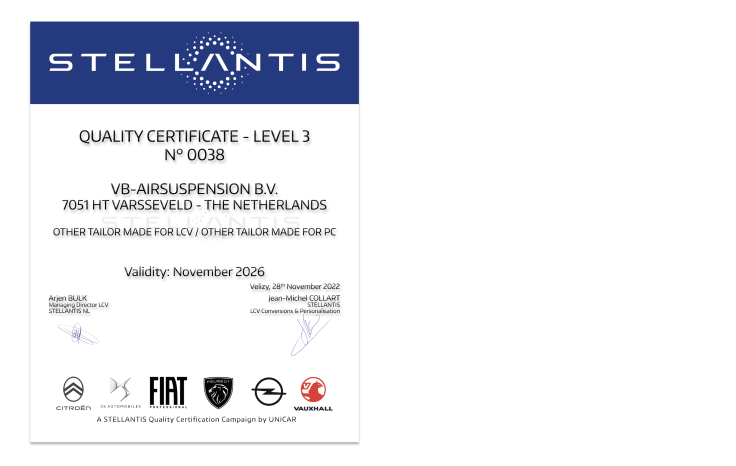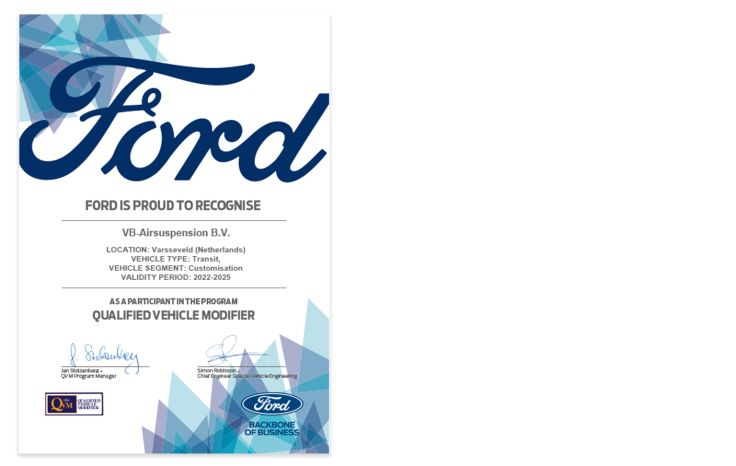 Ford
QVM certificate: Qualified Vehicle Modifier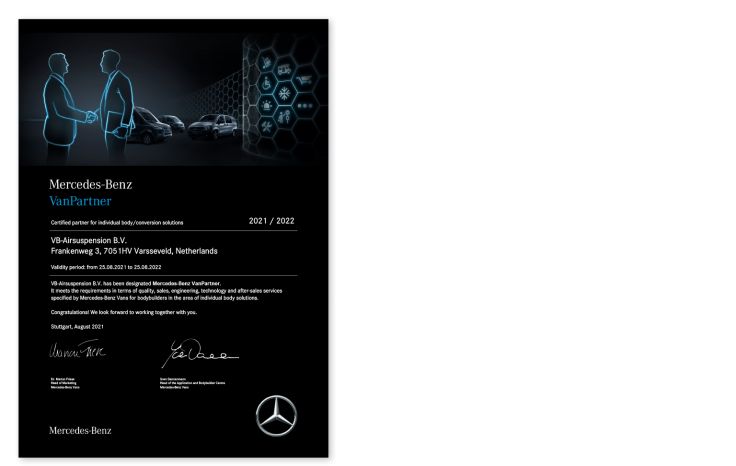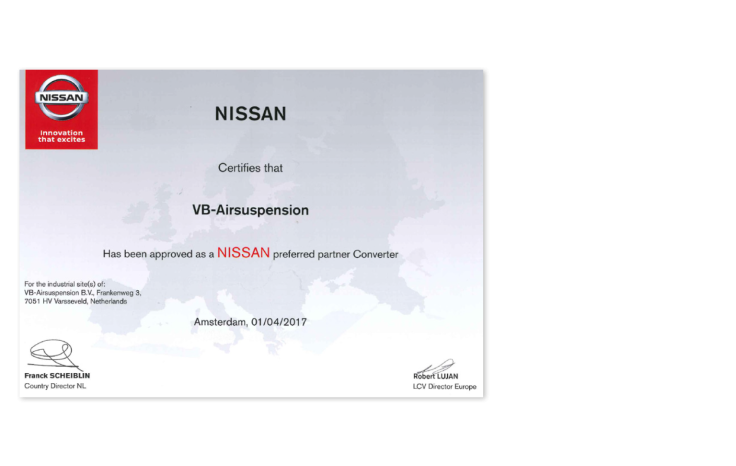 Nissan
PPC: Preferred Partner Converter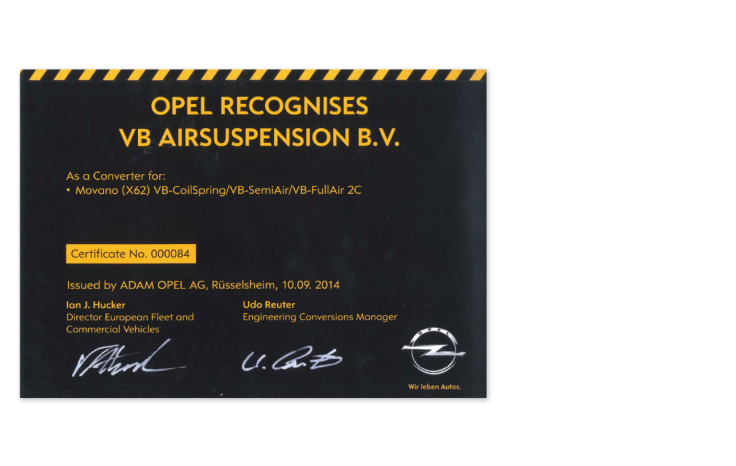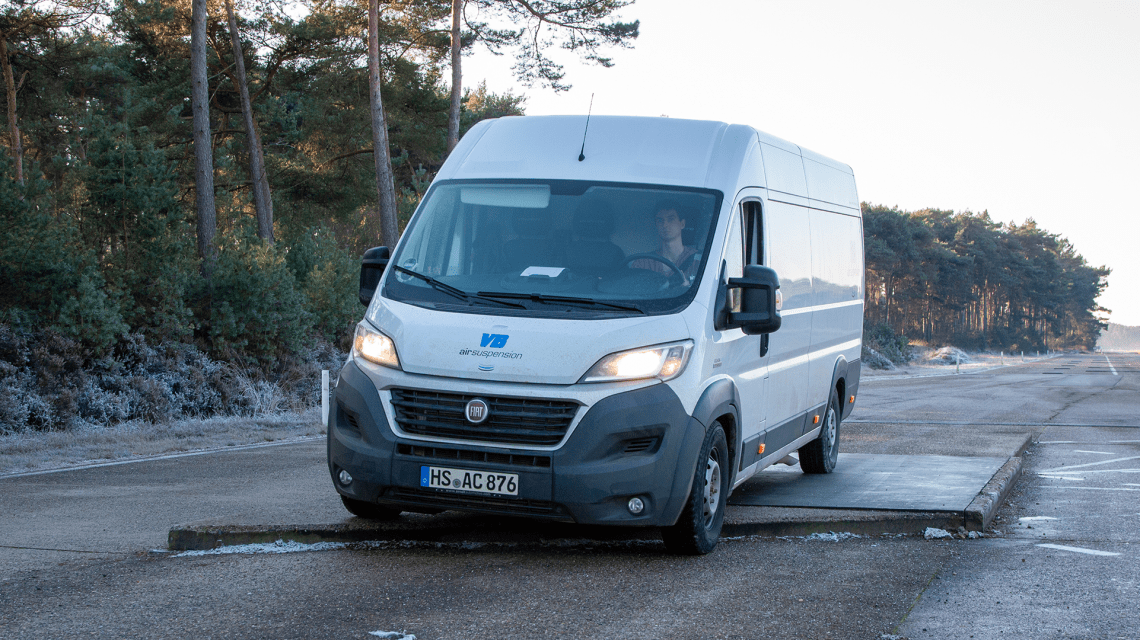 MANY VEHICLE MANUFACTURERS OPERATE THEIR OWN SCHEME FOR QUALITY CERTIFICATION
VB-Airsuspension seeks to obtain this certification wherever possible.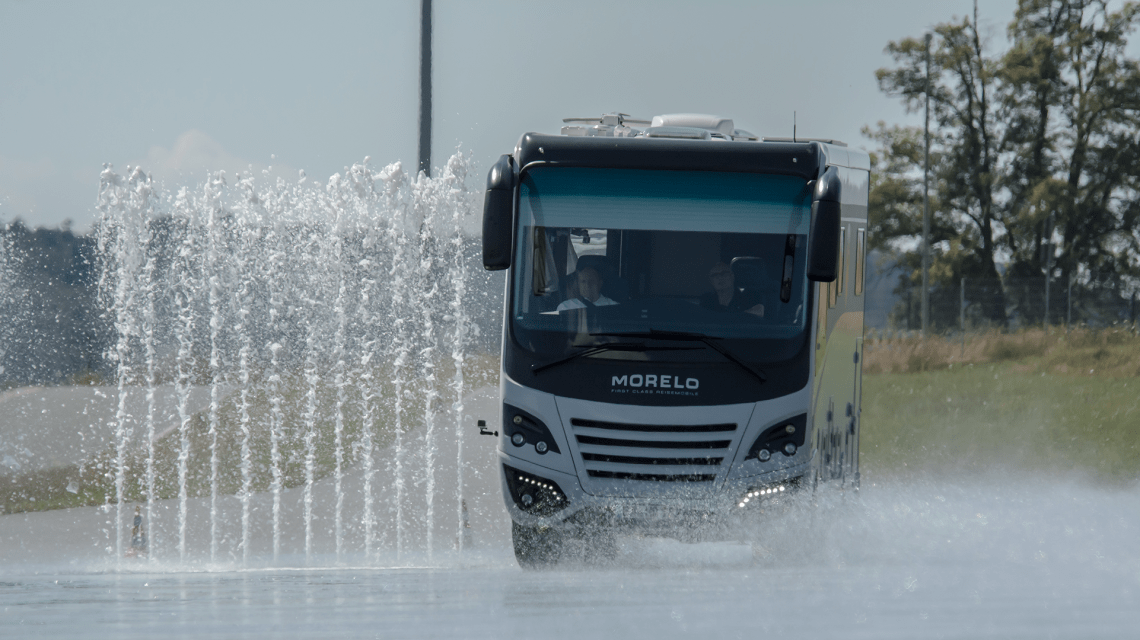 HOW IS CERTIFICATION GRANTED?
To determine whether certification can be granted, the vehicle manufacturer assesses whether VBA meets all the requirements set in relation to the superstructure and conversion of their vehicles by carrying out an audit.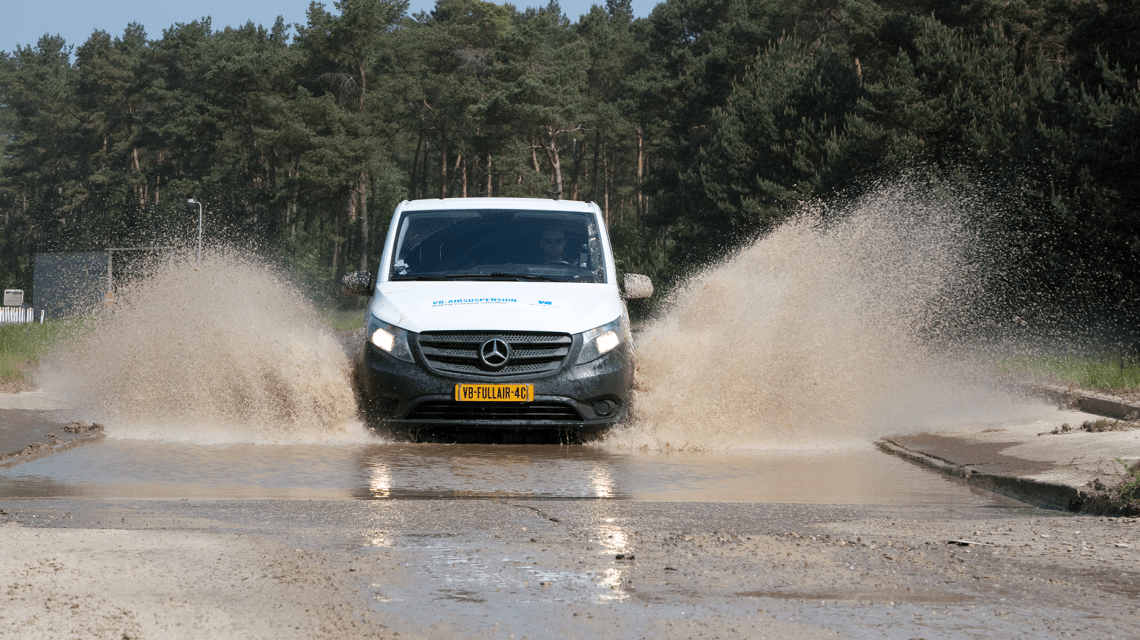 SUCCESSFUL AUDIT
The quality certification is granted upon successful completion of the audit. To ensure their demanding quality requirements continue to be met, certification is granted for a limited period only. At the end of this period, a process of recertification is required.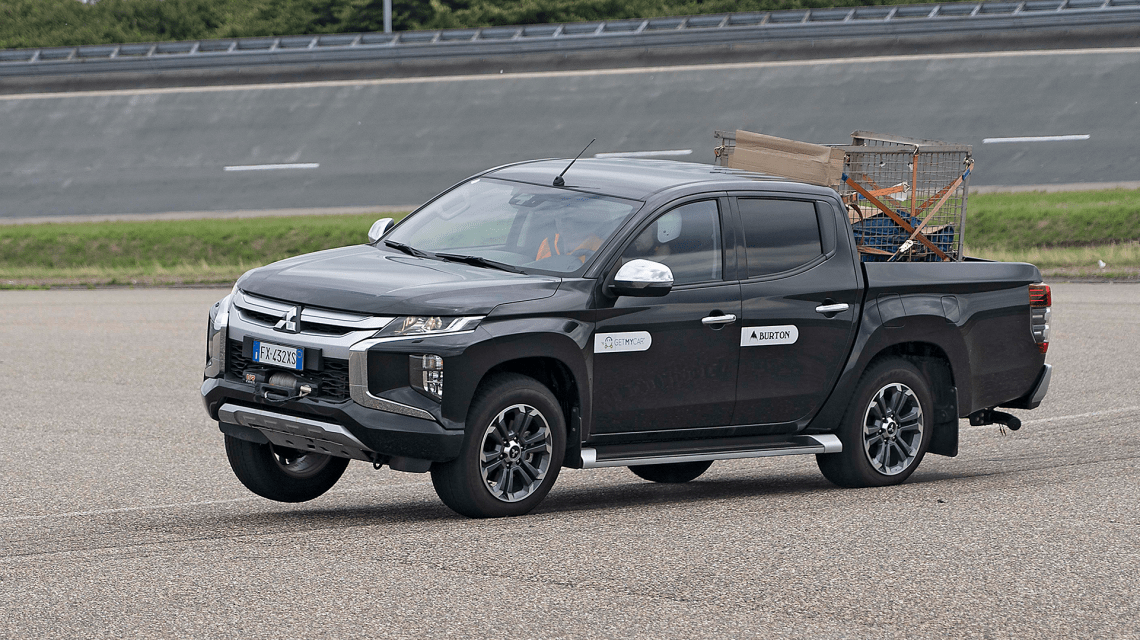 SEEKING (RE)CERTIFICATION
Certification is a necessity for many inspection and homologation bodies to register a vehicle with a superstructure or one that has been converted.

WE HAVE OWN TEST EQUIPMENT TO PERFORM TESTS
Whether a prototype or series production, our products must fulfil the highest quality requirements. To make sure this is the case, simulation tests are carried out at several points in the process using measuring equipment.

OUR OWN TEST TRACK
Our concern for efficiency meant we opted to create our own test track. As is the norm in the automotive sector, our innovative (air) suspension systems undergo intensive testing. In order to be prepared ahead of test on the official tracks, we filter out initial problems on our own test track.
SEE THE PRODUCTS THAT RESULT FROM OUR INTENSIVE DEVELOPMENT AND TEST PROCESSES