(SUSPENSION) SOLUTIONS FOR VIP TRANSPORT
If your customer is looking for exclusivity, luxury and optimum comfort, you are there to ensure their wishes are fully met. It's not just the facilities and appearance of the vehicle that are critical, of course – but also the physical comfort and safety of the passengers and driver.
Your customer expects exclusive service when they use VIP transport. Passengers expect the trip to feel special throughout, and that's what you want to be able to deliver when conveying passengers to their destination: to ensure passengers enjoy the ride in luxurious surroundings without unpleasant distractions.

COMMON (SUSPENSION) PROBLEMS:
There may be factors that cause the journey to be less enjoyable than expected: rattle in the interior, bumps and potholes in the road that can be felt, drinks at risk of tipping over because the vehicle is not completely level or where the vehicle gives a sense of instability for both the driver and passenger.

MAKE THE JOURNEY GO LIKE A DREAM…
VB-Airsuspension (air) suspension systems provide solutions for your suspension problems, allowing your passengers – and you as the driver – to travel in style while enjoying optimum ride comfort, increased stability and greater safety throughout the journey.

... ESPECIALLY FOR YOUR VIP PASSENGERS!
We help you ensure the trip is a success in every respect: one that fully meets your wishes and those of your passengers.
Want to know more about products available to solve your (suspension) problems?
ENSURE THE SAFETY AND PHYSICAL COMFORT OF YOUR VIP PASSENGERS.
YOUR CUSTOMER IS KING:
DISCOVER WHAT SOLUTIONS WE OFFER FOR VIP TRANSPORT:
THE RIGHT SOLUTION FOR MANY MAKES AND MODELS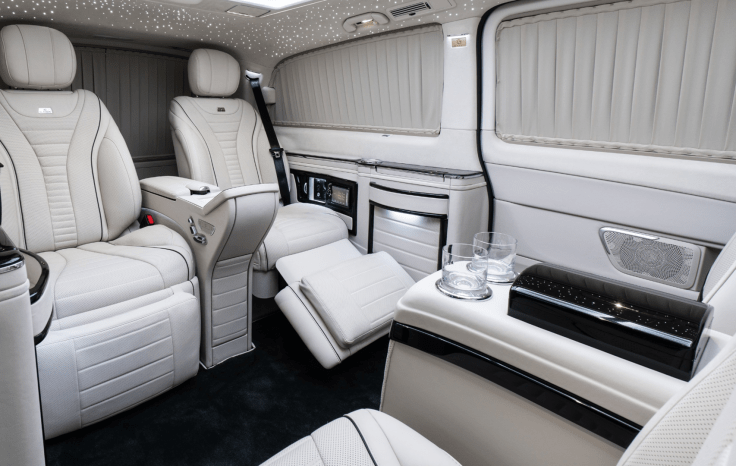 4-PERSON VIP VEHICLES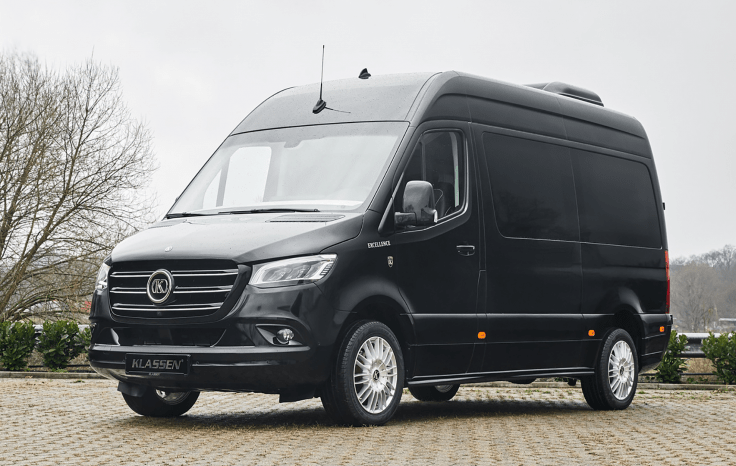 8-PERSON VIP VEHICLES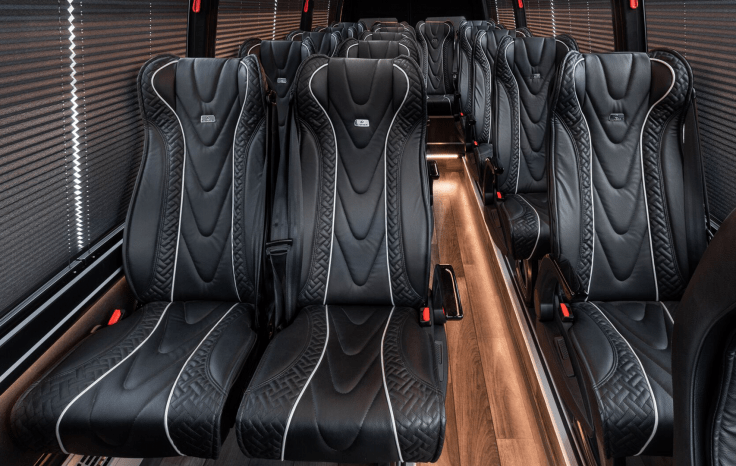 16-PERSON VIP VEHICLES
The images above are indicative only and are examples of vehicles for which we offer solutions.
Can't find your vehicle listed here?