VB-LevelAir is a VB-SemiAir basic system with automatic level control. With the VB-LevelAir system the height is adjusted automatically, as is the minimum and maximum pressure in the bellows, so that the vehicle is always at the right height and the bellows are always at the correct pressure. The VB-LevelAir system is a good option for vehicles that carry variable loads.
The VB-LevelAir system ensures the vehicle is at the right height and that the system is at the right pressure whenever the load is changed. The automatic level control removes the need for the driver to do anything if the vehicle load changes. VB-LevelAir is regularly used in vehicles used by several drivers.
VB-LevelAir
VB-LevelAir is a VB-SemiAir basic system with automatic level control. If the loaded axle is equipped with VB-LevelAir, the ride height will remain the same regardless of the load of the vehicle.
A VB-LEVELAIR SYSTEM IS OFTEN FITTED TO MEET THE FOLLOWING REQUIREMENTS AND ENSURES:
Increases the ride height
Minimises sagging
Reduces vehicle roll
Improves suspension comfort
Improves driving characteristics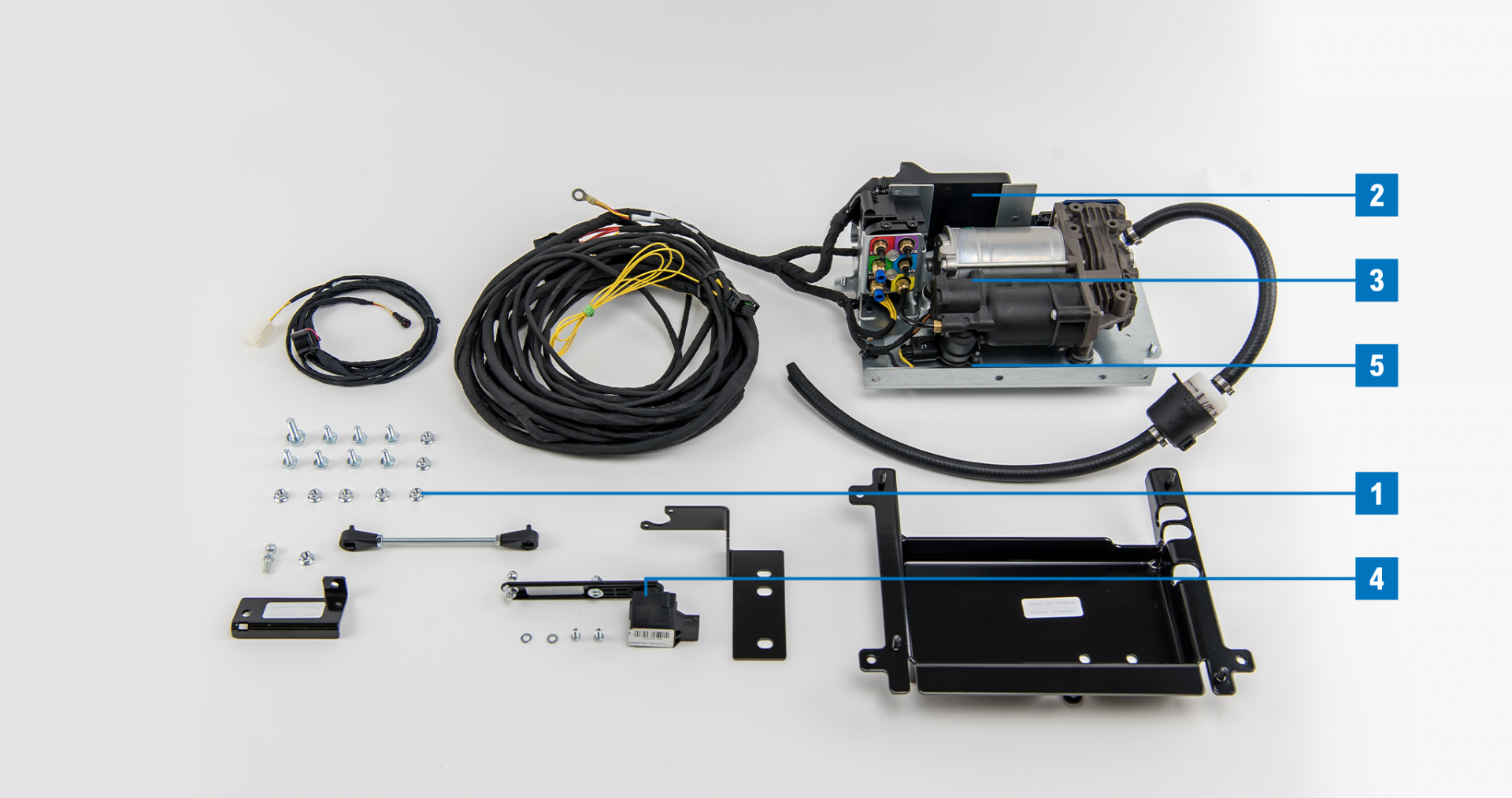 | THE VB-LEVELAIR SYSTEM CONTAINS: | VB-LevelAir |
| --- | --- |
| Air springs | |
| Brackets | |
| Fasteners | |
| Air tubes | |
| High-quality compressor box with air filter and air dryer | |
| Valve block | |
| Height sensor | |
| VB-ASCU (control unit) | |
| Fitting instructions | |
| User manual | |
| Approval documentation | |

BENEFITS OF VB-LEVELAIR
Automatic level control means no further action is required on the part of the driver
Improved vehicle behaviour for all load conditions
Higher ride height and increased spring travel
Improved stability
'Plug-and-play' system allows for quick installation
The body, equipment and load remain protected against damage
Heavy loads are no longer noticeable from the outside
Less strain on the shock absorbers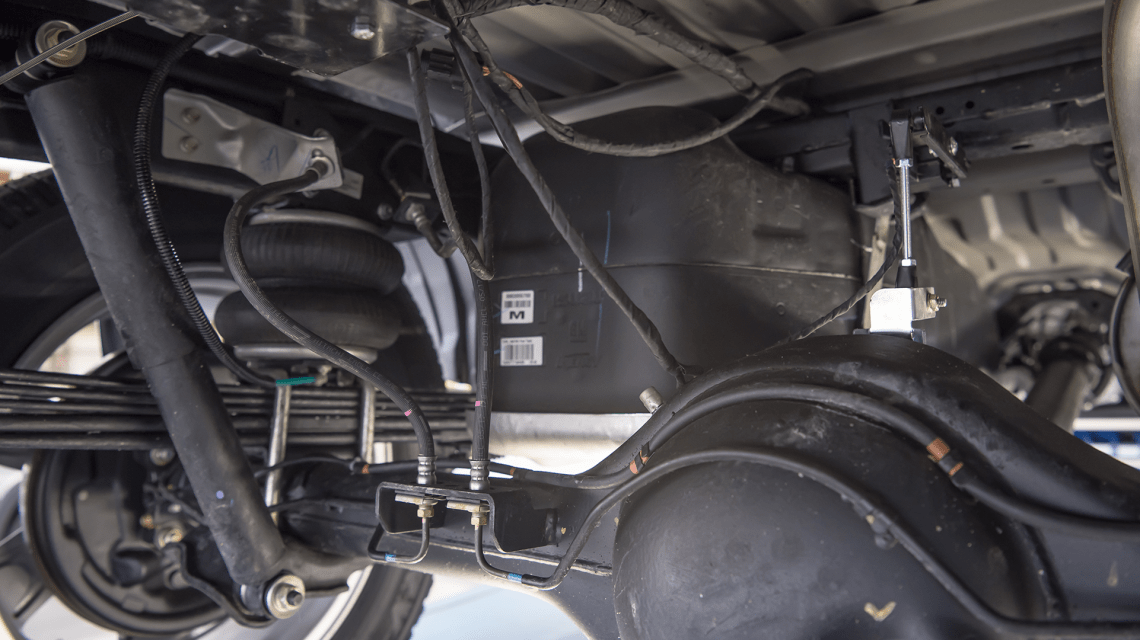 WHEN SHOULD YOU CHOOSE THE VB-LEVELAIR SYSTEM?
Our easy-to-use Product Finder will help you select the right suspension or air suspension system for your needs. The Product Finder performs a search for your vehicle and will show the best solution for your specific make and model. That way, you can be sure the relevant solution is actually available for your vehicle.
WANT TO GET THE VB-LEVELAIR SYSTEM FOR YOUR VEHICLE?
Our partner network has been structured such that you will always be able to find a VB-Partner in your region. Our VB-Partners can assist you with a quotation, fitting and/or any repair/maintenance work needed. Our VB-Partners have undergone specialist training in all aspects of fitting our systems and will be able to advise you appropriately.
Want to find out who is the nearest VB-Partner in your region?

WANT TO READ MORE?
We have a specific brochure available for the 'VB-LevelAir' product. To read through everything again at your leisure, click on the button below to download the VB-LevelAir brochure.