VB-NivoAir is a complete air suspension system with automatic level control. The system has been specially designed for vehicles with coil spring suspension. The existing coil spring suspension is replaced with a full air suspension system. This system includes air springs, height sensors, a compressor and an electronic control unit (VB-ASCU).
The air suspension system filters out unevenness in the road surface, improving ride comfort. The VB-NivoAir system ensures that the vehicle always remains at the same ride height.
Unlike the VB-FullAir systems, the VB-NivoAir system cannot be adjusted manually, so it is not possible to raise or lower the rear axle manually.
The ride height is the ideal height for comfort and stability. The driveability and stability of the vehicle are improved, which in turn increases safety. The ride height is calibrated to a fixed value.
VB-NivoAir is often fitted to meet the following requirements. It:
Increases the ride height
Reduces off-centre level
Reduces vehicle roll
Improves suspension comfort
Improves driving characteristics
Increases safety
Improves stability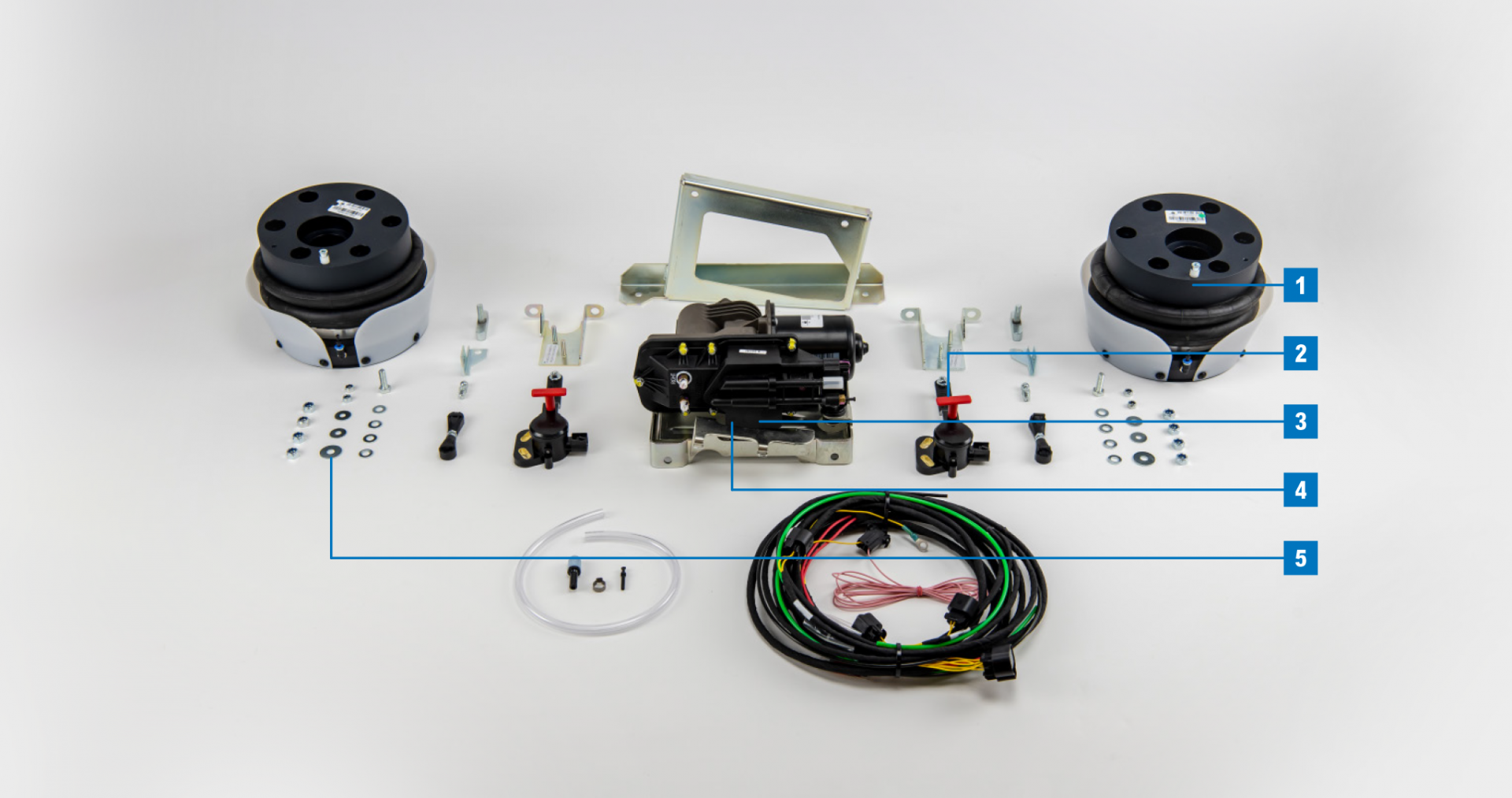 | A VB-NIVOAIR KIT CONTAINS: | VB-NivoAir |
| --- | --- |
| Air springs | |
| Height sensors | |
| VB-ASCU (control unit) | |
| Compressor | |
| Fasteners | |
| Fitting instructions | |
| User manual | |
| Approval documentation | |
BENEFITS OF VB-NIVOAIR:
Constant ride height
Improved comfort
Optimum driveability
Increased stability
Comfortable ride for passengers
Improved protection for fragile goods
Less wear on tyres/brakes
AVAILABLE OPTIONS FOR VB-NIVOAIR

EMERGENCY VALVE KIT
The VB-FullAir system can be pressurised by means of filling valves in the event of a possible electronic failure or a defect in the compressor. The vehicle can be brought up to driving height again by means of an external air supply so that the journey can be continued.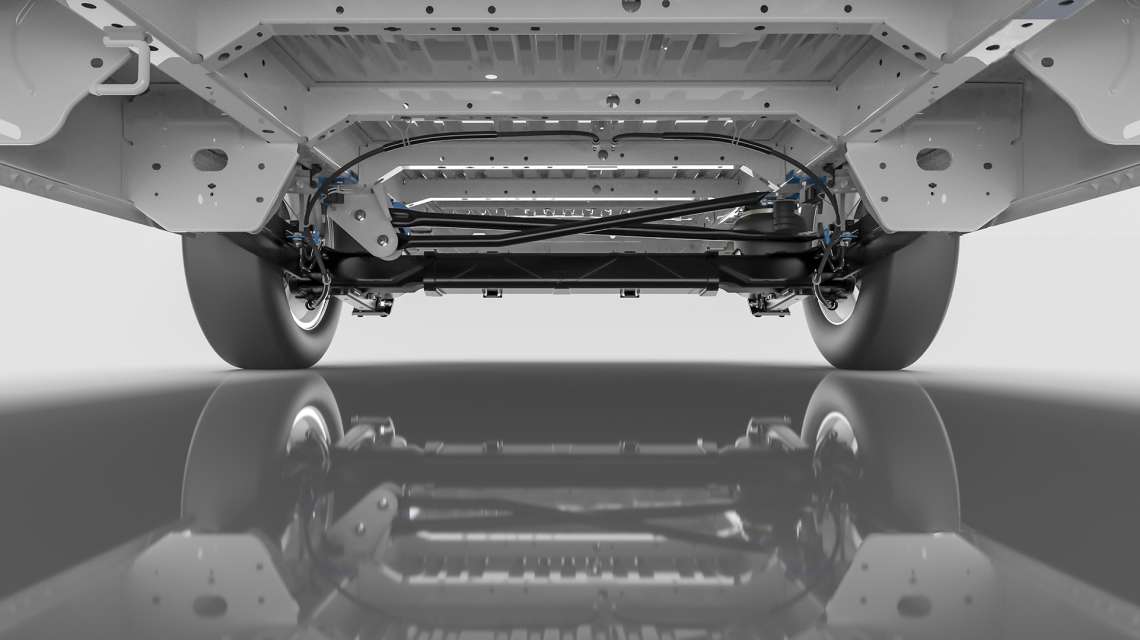 WHEN SHOULD YOU CHOOSE VB-NIVOAIR?
Our easy-to-use Product Finder will help you select the right suspension or air suspension system for your needs. The Product Finder performs a search for your vehicle and will show the best solution for your specific make and model. That way, you can be sure the relevant solution is actually available for your vehicle.
WANT TO GET VB-NIVOAIR FOR YOUR VEHICLE?
Our partner network has been structured such that you will always be able to find a VB-Partner in your region. Our VB-Partners can assist you with a quotation, fitting and/or any repair/maintenance work needed. Our VB-Partners have undergone specialist training in all aspects of fitting our systems and will be able to advise you appropriately.
Want to find out who is the nearest VB-Partner in your region?
OTHER FULL AIR SUSPENSION SYSTEMS

WANT TO READ MORE?
We have a specific brochure available for the 'VB-NivoAir' product. To read through everything again at your leisure, please click on the button below to download the VB-NivoAir brochure.