(SUSPENSION) SOLUTIONS FOR PASSENGER TRANSPORT – MINIBUSES
It doesn't matter whether one or thirty passengers are travelling with you, it's important that everyone should get safely and comfortably from A to B. Sometimes your passengers – and you as the driver – will be travelling for many hours on end. In this case, it is essential that you and your passengers are conveyed as conveniently and comfortably as possible.
Is there really such a thing as a comfortable minibus? Of course, there is! Your first thought might be that this is all about having plenty of legroom and great facilities to make the passenger's journey as comfortable as possible. However, even with plenty of legroom and facilities, the trip may not always be experienced as pleasant overall, simply because the comfort and stability of the vehicle are not ideal.

COMMON (SUSPENSION) PROBLEMS:
A less than enjoyable travelling experience usually has nothing to do with the facilities on offer, but with factors such as irritating noises from the interior, the suspension being 'too stiff', the entrance step being too high, and feeling every bump and pothole in the road.

MAXIMUM COMFORT IN DIFFERENT LOAD SITUATIONS …
Buses and minibuses are often fitted with steel suspension as standard. This standard suspension does not take into account the number of passengers or big differences in load. The original suspension system cannot compensate for big differences in load. As a result, the suspension may feel 'stiff' or the vehicle may sag excessively at the rear. These are some examples of (suspension) problems we regularly hear drivers reporting.

... THANKS TO THE ADJUSTABLE NATURE OF AIR SUSPENSION
Fortunately, there are plenty of options! VB-Airsuspension (air) suspension systems provide a range of solutions for your suspension problems, allowing all passengers to enjoy optimum ride comfort, increased stability and greater safety when on the road.
ENSURING THE SAFETY AND PHYSICAL COMFORT OF YOUR PASSENGERS
is a key consideration for VB-Airsuspension
DISCOVER WHAT SOLUTIONS WE OFFER FOR YOUR VEHICLE:
THE RIGHT SOLUTION FOR MANY MAKES AND MODELS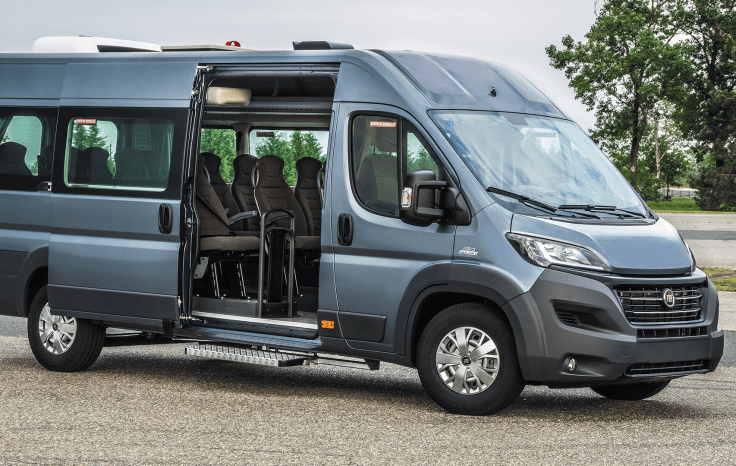 Taxi transport
Public transport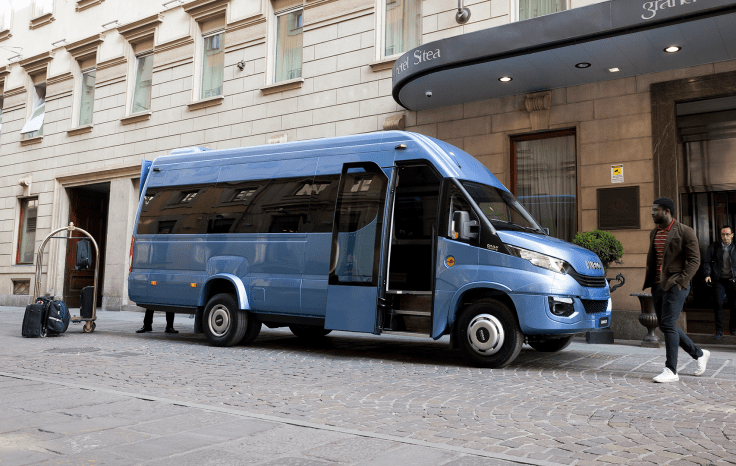 Shuttle buses
The images above are indicative only and are examples of vehicles for which we offer solutions.
Can't find your vehicle listed here?